Coming up through the ranks of international racing, I was very fortunate to have had some great coaches from whom I learned everything I needed to be successful. From Paddy Martin; Peter Crinnion (the great Stephen Roche's coach); and past UCI president, Pat McQuaid in Ireland to Jacques André in France and Lenny Preheim (Toga Bike Shop Pro Team) in the U.S., I owe so much to these stellar mentors. These invaluable experiences made me understand how important it is to pass on what I've learned to the next generation of cyclists, so I continue to do some coaching today.
Coaching bike racers comes in many forms, from working with individual riders to entire teams. For three years in the mid '90s (1995-1997) I coached the Midwestern State University cycling team in Wichita Falls, TX—the first varsity cycling program in the U.S. to offer scholarships and employ a paid coach (me!). It took a lot of hard work by those young men and women, but during this time we produced a conference championship and had a National Collegiate Champion on the road.
More recently, I'm very proud of the work done with two of our youngest Global Ambassadors. After four years of development and hard work, 23-year old Cormac McGeough recently stepped up to the world stage and now has a contract with U.S.-based UCI pro continental Wildlife Generation Pro Cycling Team for 2020 and 2021.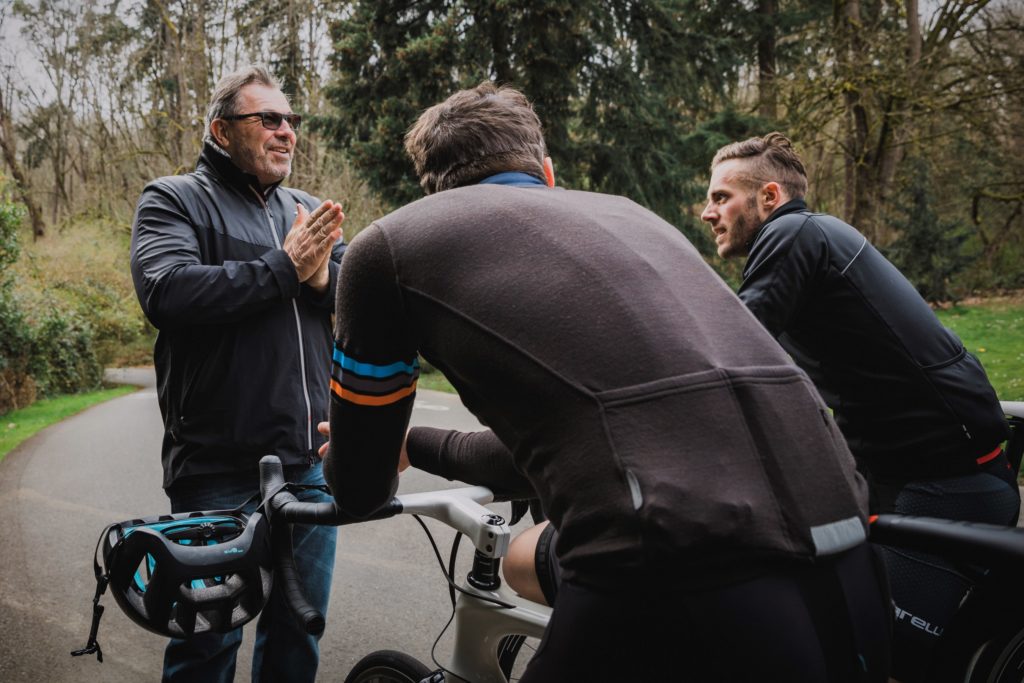 Another success story is 20-year old Dillon Corkery, who raced with Team Gerard—DHL (now under new sponsorship) based in Dublin, Ireland. Even from the U.S., I've been able to share my knowledge and experience with Dillon and it's paid big dividends. Now Dillon is racing with Team Elite Restauration—Louault 89 based in Toucy, France for the 2020 and 2021 seasons. Keep your eyes and ears open, as these youngsters are two of the bright, up-and-coming stars of cycling.
Even though there's not the same history and in-the-blood love of cycling here in the U.S., I believe we can produce the finest young riders—both male and female—if they're given the knowledge, opportunity, and help to succeed. That's one reason I'm so passionate about reaching out to young and inexperienced riders regardless of initial skill or fitness level to help instill the same love of cycling that I've had for many years.
Everyone can reach their full potential with dedication and support. That's why even when I'm not formally coaching, I'm always willing to give advice and encouragement as I was first given when I used to ride the old Wicklow road south of Dublin.