Robert M. Wade
---
My Gerard Experience
My racing career came in two parts—the first when I was in my 20s and then 13 years later racing top-level Masters.
Each time, I rode the latest and greatest bikes available. And the improvements were exponential. Although I'm not racing now, I still compete. And my Gerard Force 90 takes it again to another level. I still have good power, so I really appreciate how rigid this frame is, providing direct power transfer with no loss from frame flex. It's incredibly responsive to power bursts with no absorption lag. And it's smooth and solid at any descent rate. But the amazing part is that with all this, my Force 90 is extremely comfortable even on six-plus-hour rides. And I do enjoy the compliments it gets.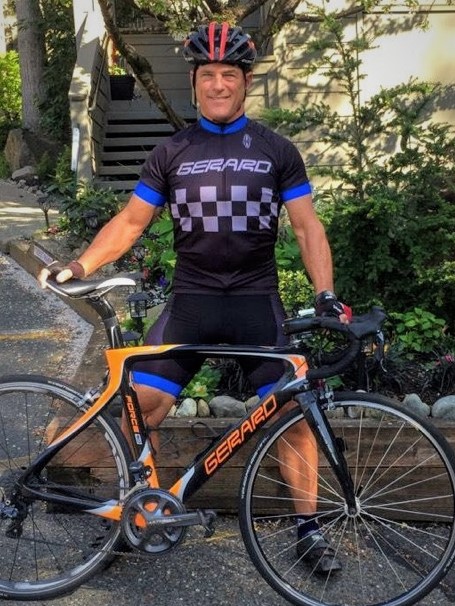 About Bob
---
From
Lake Stevens, WA USA
Based
Orondo, WA USA
Age
58
Claims to Fame
| | | |
| --- | --- | --- |
| 1985 | | Champion—Baleno Prestige Race Series |
| 1984-1986 | | Champion—WA State, USA Dominant Road Racer |
| 1983, 1986 | | Champion—WA State, USA Senior Cat 1/2 Road Race Championships |
| 1983 | | Champion—BC Superweek (Pro Cycling Series), British Columbia, Canada |
| 1985 | | 2nd place—BC Superweek (Pro Cycling Series), British Columbia Canada |
Pro Team(s)
2007-2012: Excel Sports Cycling Team
1984-1987: Norco Factory Team; G.S. Mengoni Racing Team; Serotta Factory Team; Specialized Factory Racing
1984-1985: Rocky Mountain Bicycle Factory Team
Current Gerard Cycles Bike
Force 90
Off the Bike Obsession
Travel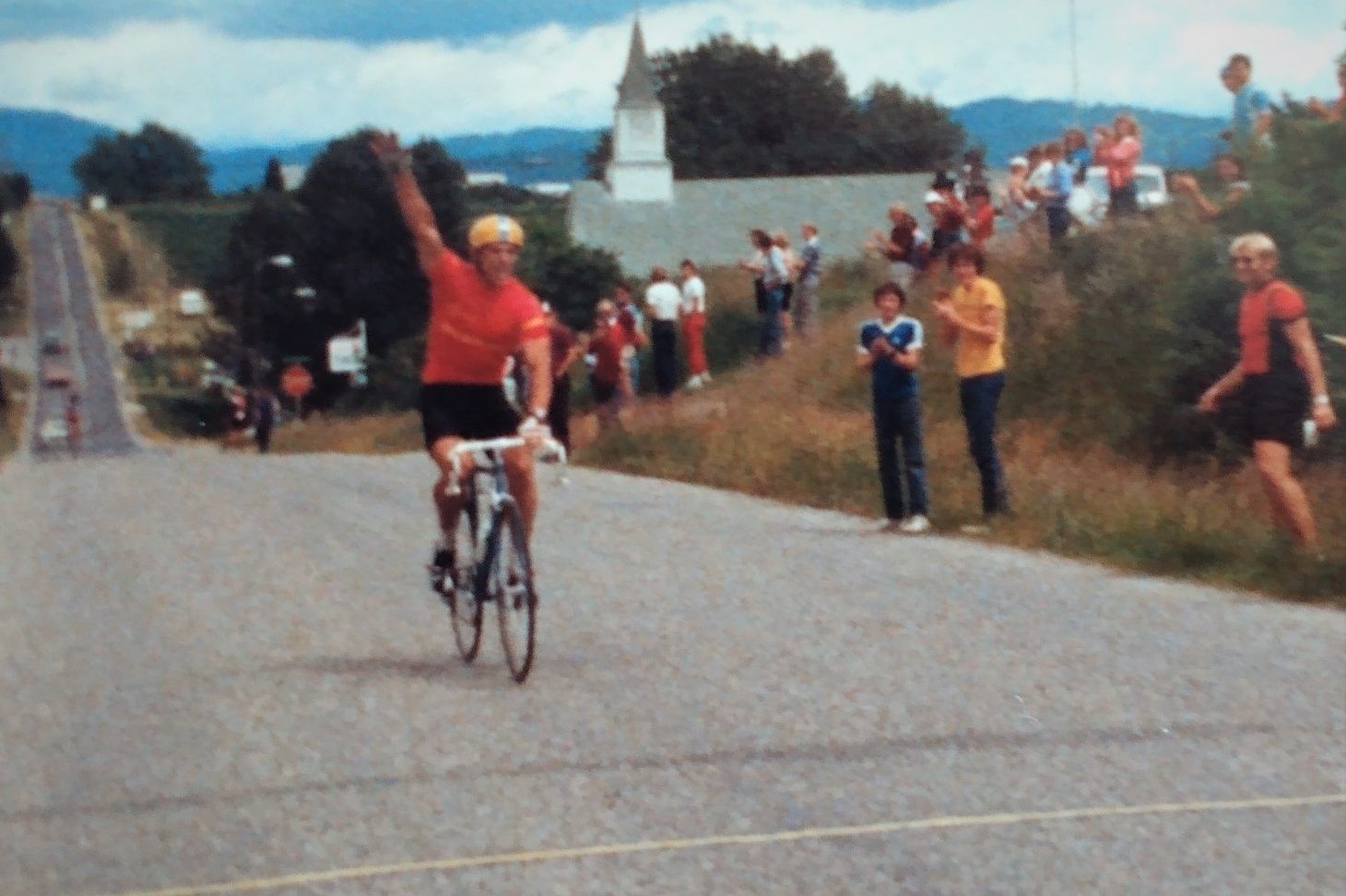 1983 WA State Senior Road Race Championships
A victory salute for the solo win.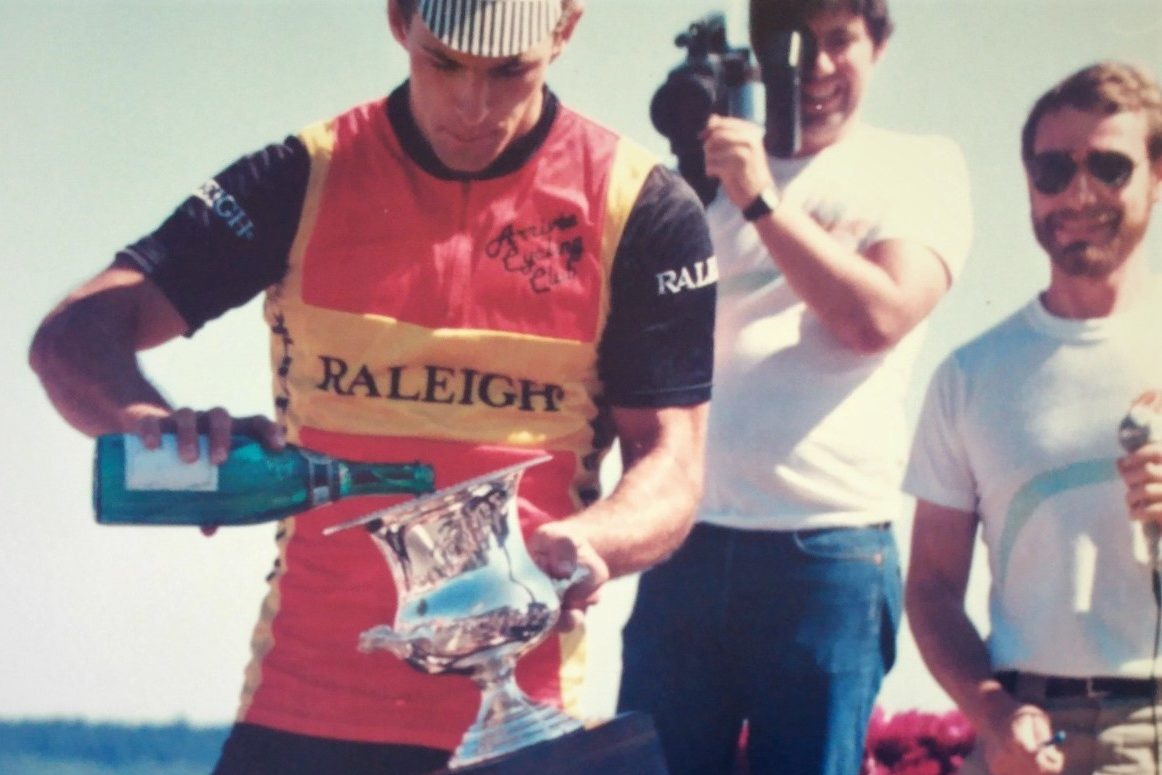 1985 Baleno Prestige Race Series
Celebrating with the Baleno Prestige Trophy for winning the points award for the eight-race series.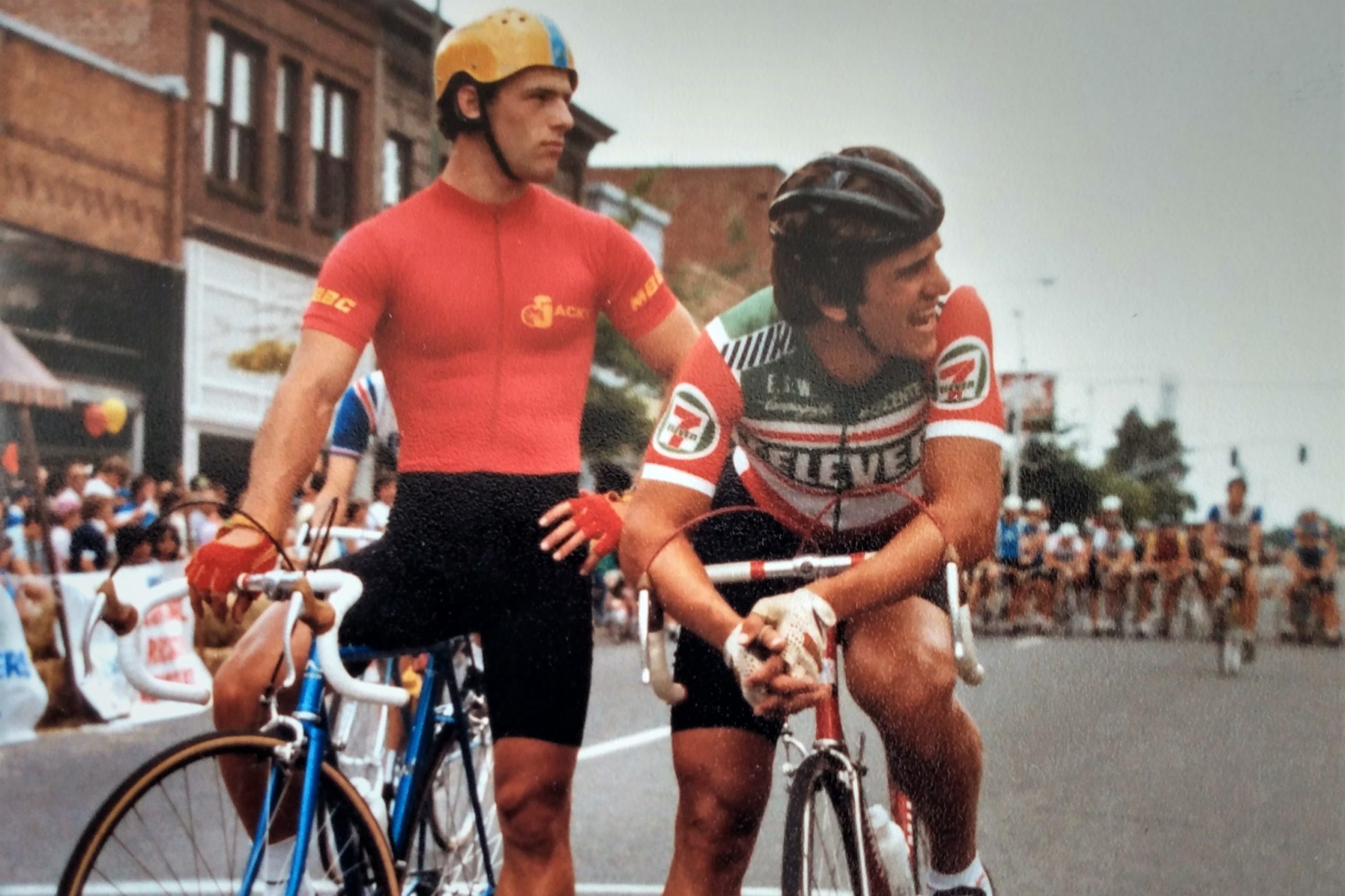 1986 Cascade Cycling Classic
Waiting to start the final Criterium stage with five-time Olympic gold medalist turned pro racer, Eric Heiden.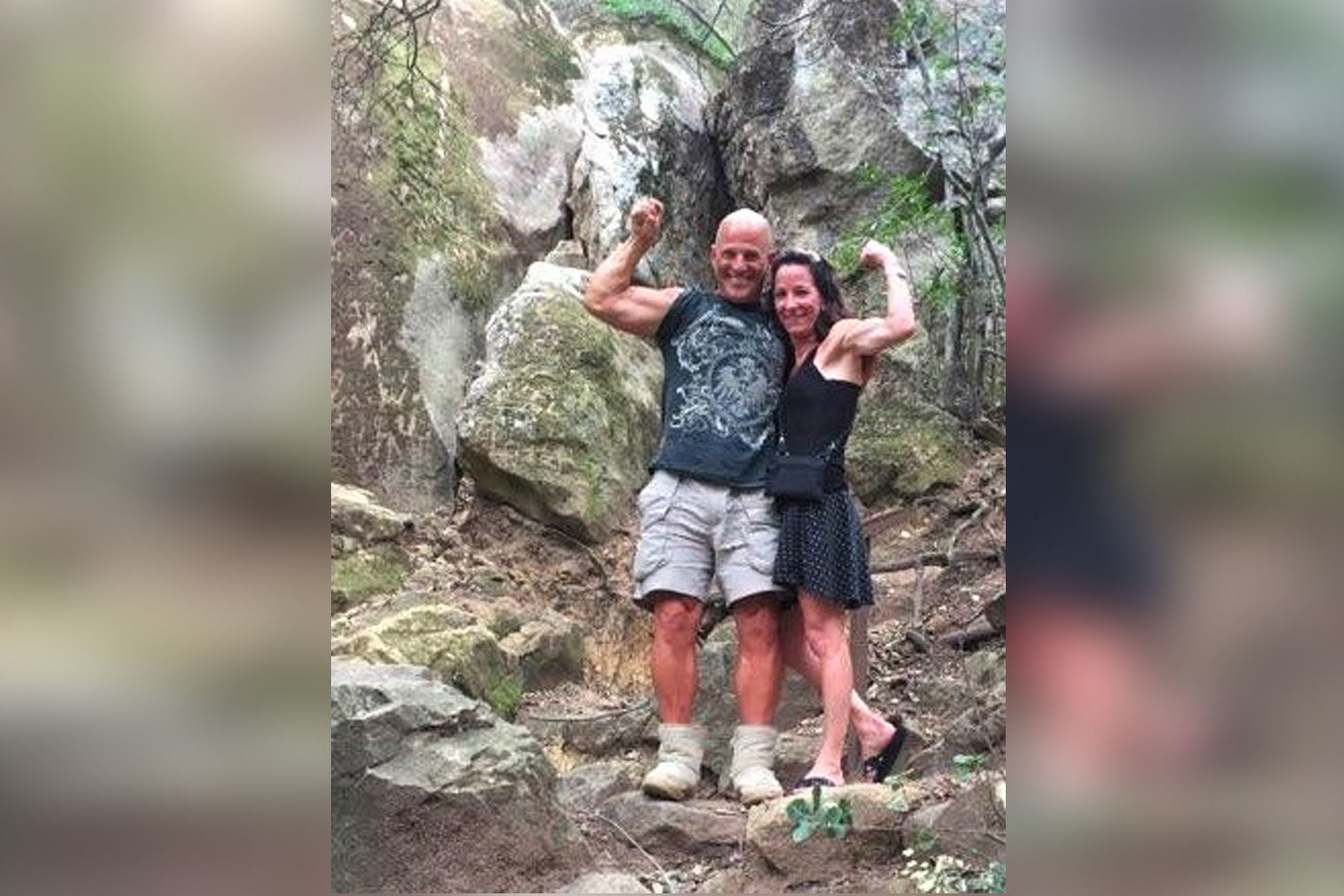 Off the Bike
Hiking at the painted caves of the Native Chumash people in CA, USA.