Mike Hainsworth
---
My Gerard Experience
I've primarily been a criterium racer, so for me sure handling and stable agility are the most important qualities a bike can have.
Most of the crit races I've won were because I went through the last corner faster than anyone else. The only way I can do that is on a bike that I don't have to "steer." The Force 100 just turns itself when you lean the bike over. There's no second guessing that creeps into your head, as with inferior bikes. With my Force 100 I can thread the quickest line on a curvy downhill with minimal braking and then punch through the last corner in a crit carrying more speed out of the corner than most other bikes I've ridden. The bike just goes exactly where I want it to.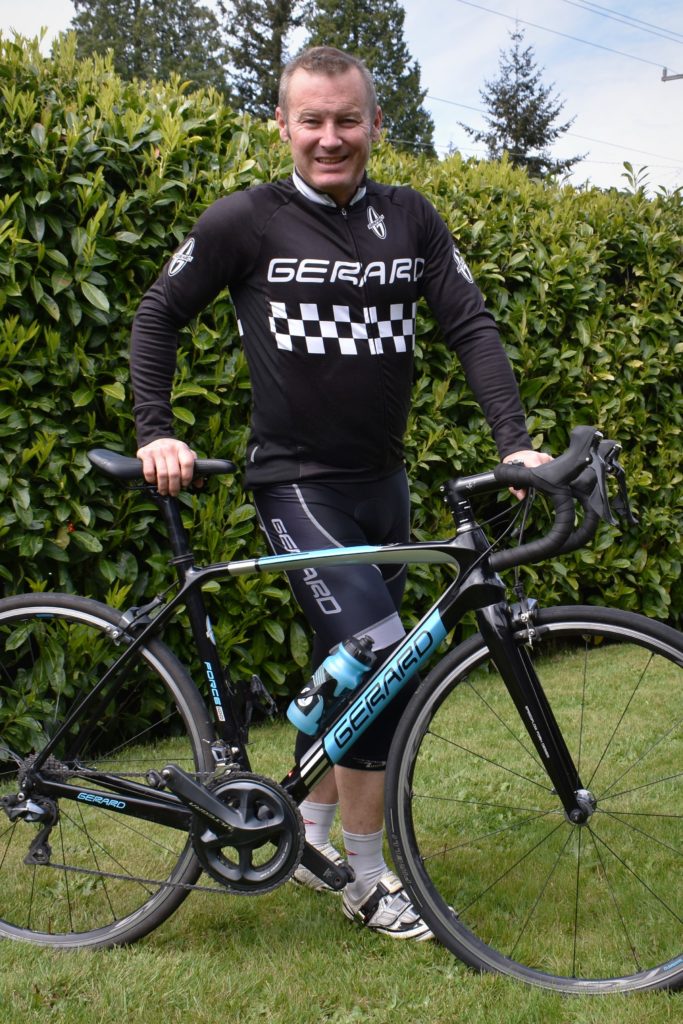 About Mike
---
From
Plymouth, NC USA
Based
Seattle, WA USA
Age
50
Claims to Fame
| | | |
| --- | --- | --- |
| 1996 | | Champion—Washington State Criterium Championships, USA |
| 1985 | | Champion—North Carolina Junior Road Race Championships, USA |
| 2004, 2006 | | 1st place—Redmond Derby Days Criterium, USA |
Pro Team(s)
1993-1994: Tulsa Cyclones (National Cycling League)
Current Gerard Cycles Bike
Force 100
Off the Bike Obsession
Surfing
My Links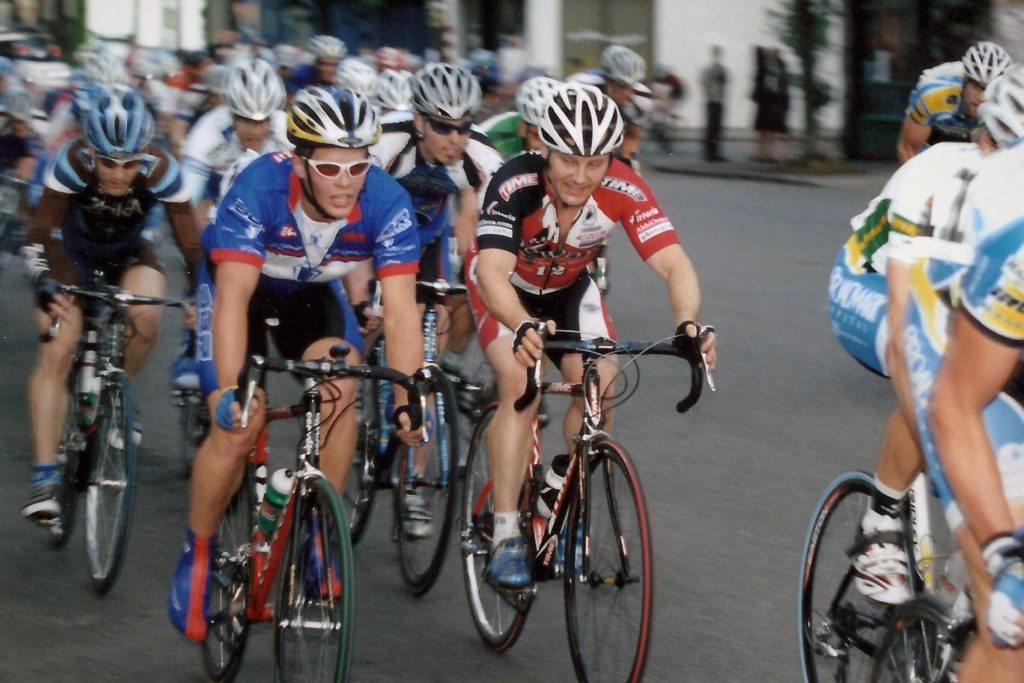 2006 Ballard Criterium
Looking forward to a sprint finish, keeping a wary eye.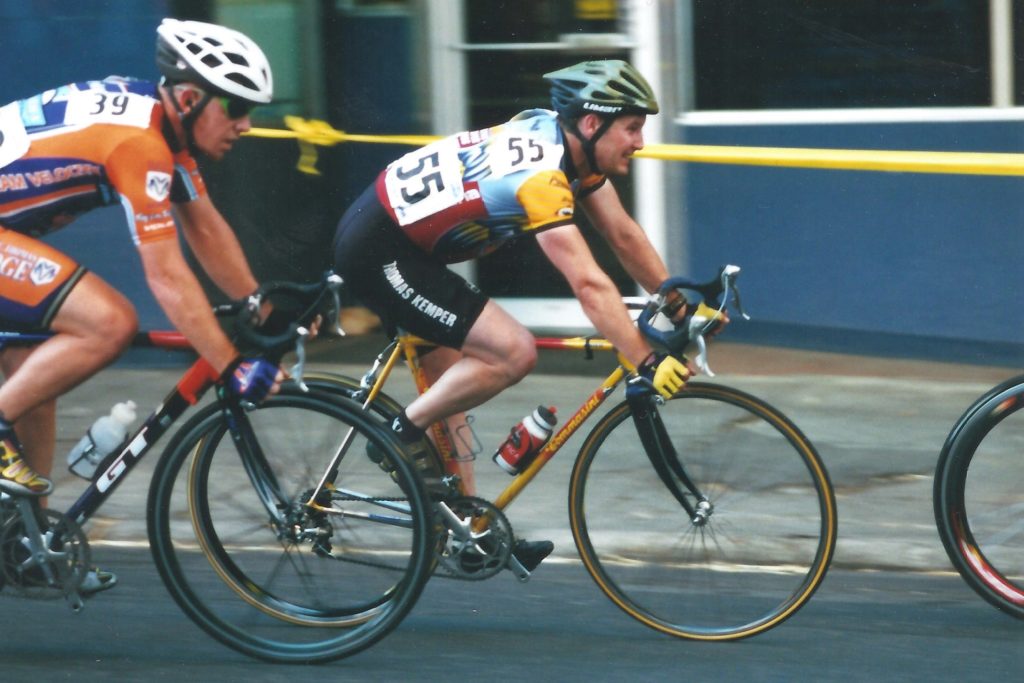 2001 U.S. National Masters Criterium Championships
Ready for the next corner.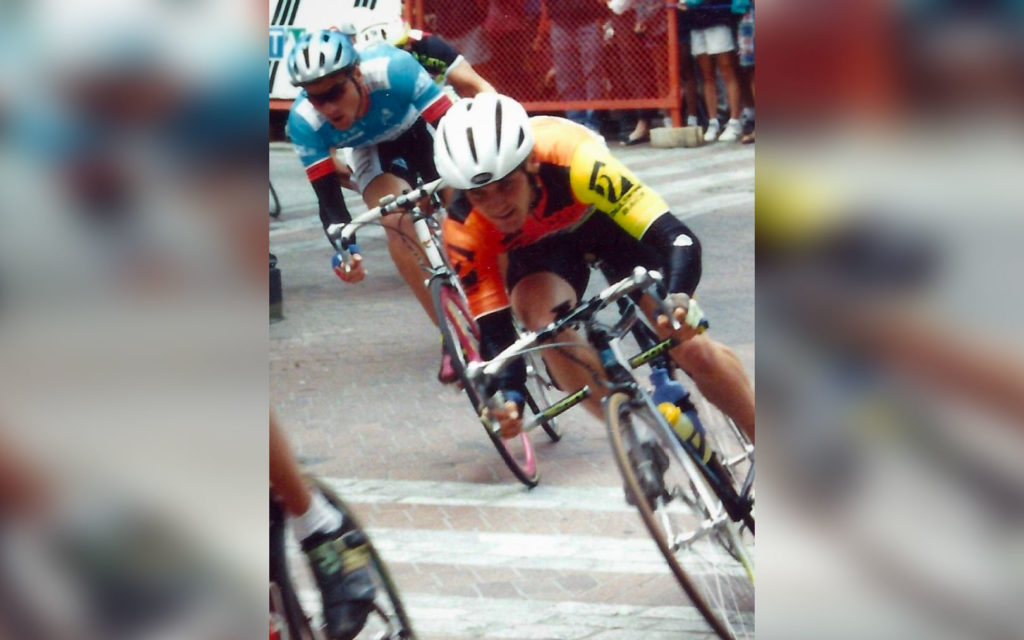 1993 Gastown Grand Prix
Diving into the corner and holding the line.
Off the Bike
Waiting for a big one at Neah Bay, WA USA