Dr. Julian Dalby, M.D.
---
My Gerard Experience
As a multi-discipline cycling champion and exercise physiologist, I take bicycles very seriously. Gerard bikes definitely have what it takes for me to ride hard and train with my elite clients.
A large part of the training we do is endurance conditioning. Gerard bikes are perfect for outdoor training because I can trust that the build quality is second to none. The frameset is as solid as they come. This means that I can give it full gas in a sprint and have the confidence that the bike will take as much as I can throw at it. We demand elite sports performance and Gerard Cycles delivers.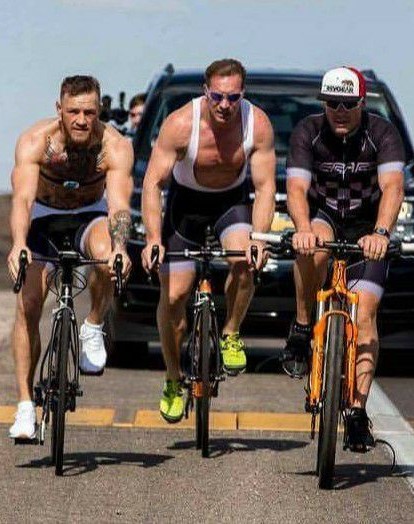 About Julian
---
From
Leicester, United Kingdom
Based
Panama City, Panama
Age
Ageless
Claims to Fame
| | | |
| --- | --- | --- |
| 1994 | | Champion—Irish National Track Championships (Sprint) |
| 1993 | | Champion—Grand Prix de la Banane, Guadeloupe |
| 1991 | | Champion—Irish National Individual Time Trial Championships (10 mile, 50 miles-record) |
| 1990 | | Champion—International Tour de Toona Stage Race, USA |
| 1992 | | 1st place—Prologue, Tour de Hokkaido, Japan |
Pro Team(s)
1990-1993: PDC Sobea
1989-1990: Toga Bike Shop Pro Team
1988-1989: Crédit Agricole Wasquehal
1986-1988: Peugeot UVCA
Current Gerard Cycles Bike
Force 90
Off the Bike Obsession
Herpetology
My Links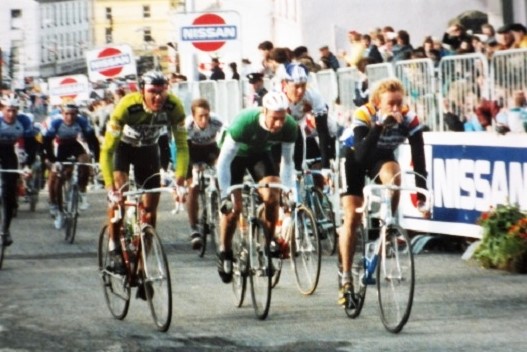 1989 Nissan International Classic (Tour of Ireland)
In third position out of the saddle and looking for more, with three-time Tour de France winner Greg Lemond fifth wheel.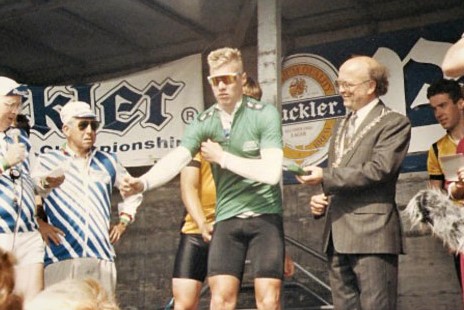 1990 Irish National Road Race Championships
Pulling on the champion's jersey.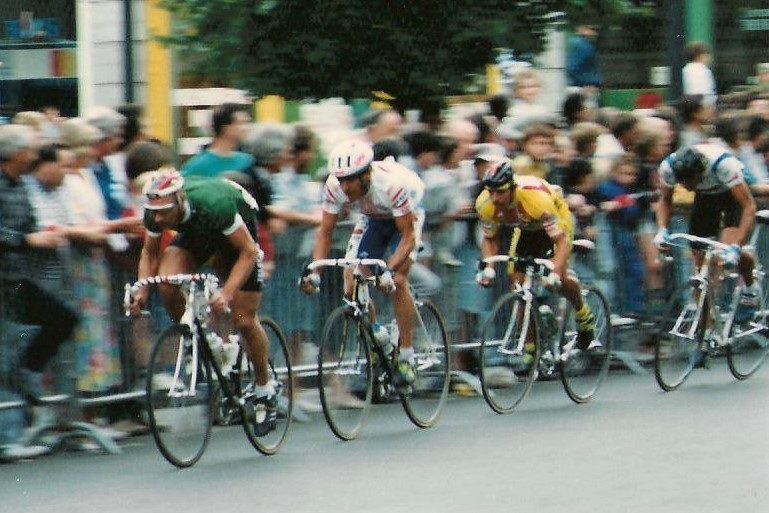 1990 Kellogg's City Centre Criterium
Riding hard, leading the great Stephen Roche (2nd wheel) through the streets of Dublin.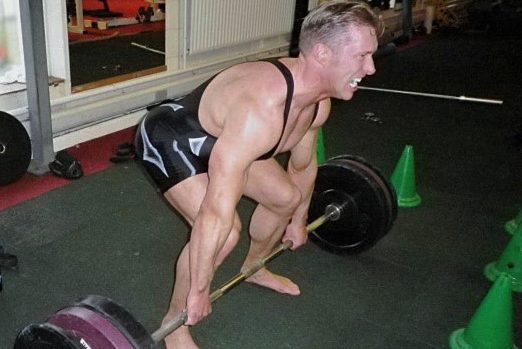 Off the Bike
Current one-hour deadlift record holder. Guinness Book of Records—2,192 lifts (150,377 lbs./68,210 kg).